26. & 27. August 2022
Hallbergmoos - Munich
Vol. 5 2021 - Ticket Information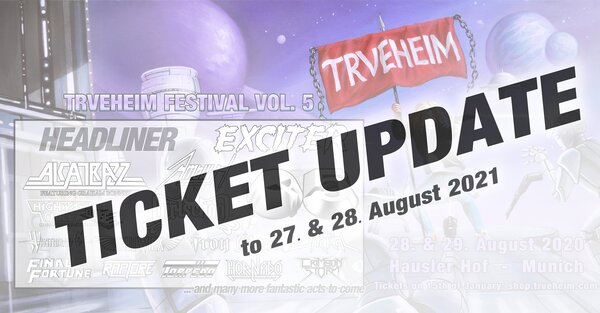 We are happy to inform you that all Trveheim Vol. 5 tickets will remain valid for the Trveheim Vol. 5.1 on August 27/28 2021.
Please keep your tickets safe until then, because in a case of loss they cannot be replaced. If you do not wish to attend to next year´s festival, you are able to return your ticket. For a refund please contact shop@trveheim.com via e-mail. Private sale is also permitted under these circumstances.
We chose this approach because we believe it is more customer-friendly and easier for you and us from a logistical point of view.