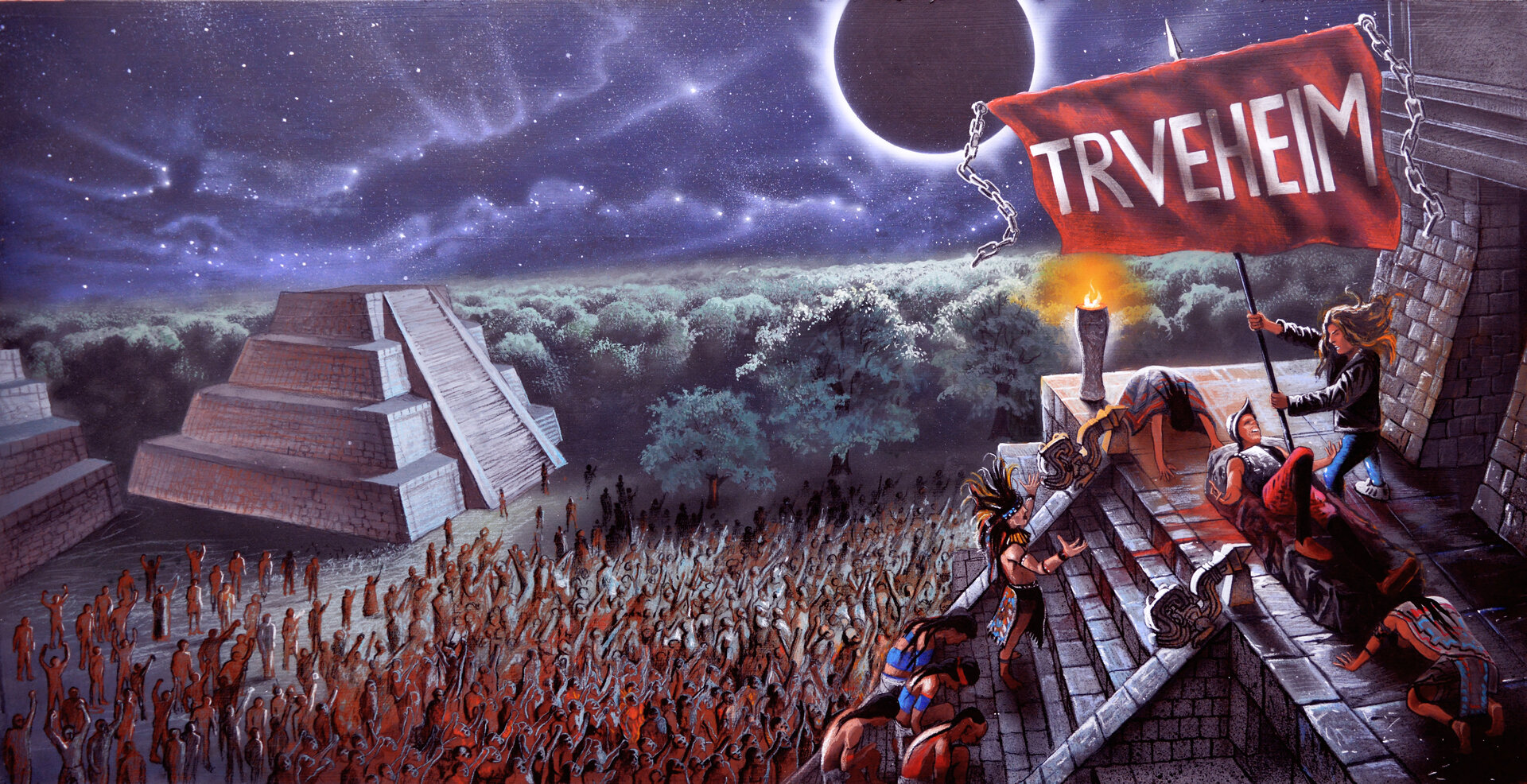 25. & 26. August 2023
Hallbergmoos - Munich
Trveheim Vol. 6 - Artwork & Presale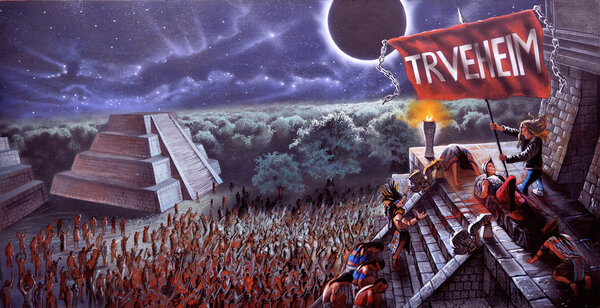 Dear Trveheimers,
first off we're truly sorry for not posting anything in such a long time. We've been busy for the last few weeks and months and are now a 100% ready to go and absolutely excited for TRVEHEIM VOL. 6!
First item on today's agenda: The reveal of this year's artwork. At this point, as always, a big THANK YOU to Anton from Oldschool Crew!
Said artwork can also be found in the event for Vol. 6, which you can now find here on Facebook – as always, all news can also be found on our website: www.trveheim.com
SAVE THE DATE – Ticket sales for this year's festival start on February 12th at 12pm CET.
Unfortunately, you'll have to make do without a ticket for your loved ones on valentine's day but we will of course try to ship as soon as possible
First band announcements and information regarding the ticket(pricing) will follow in the course of this week – stay tuned!
The Trveheim-Crew