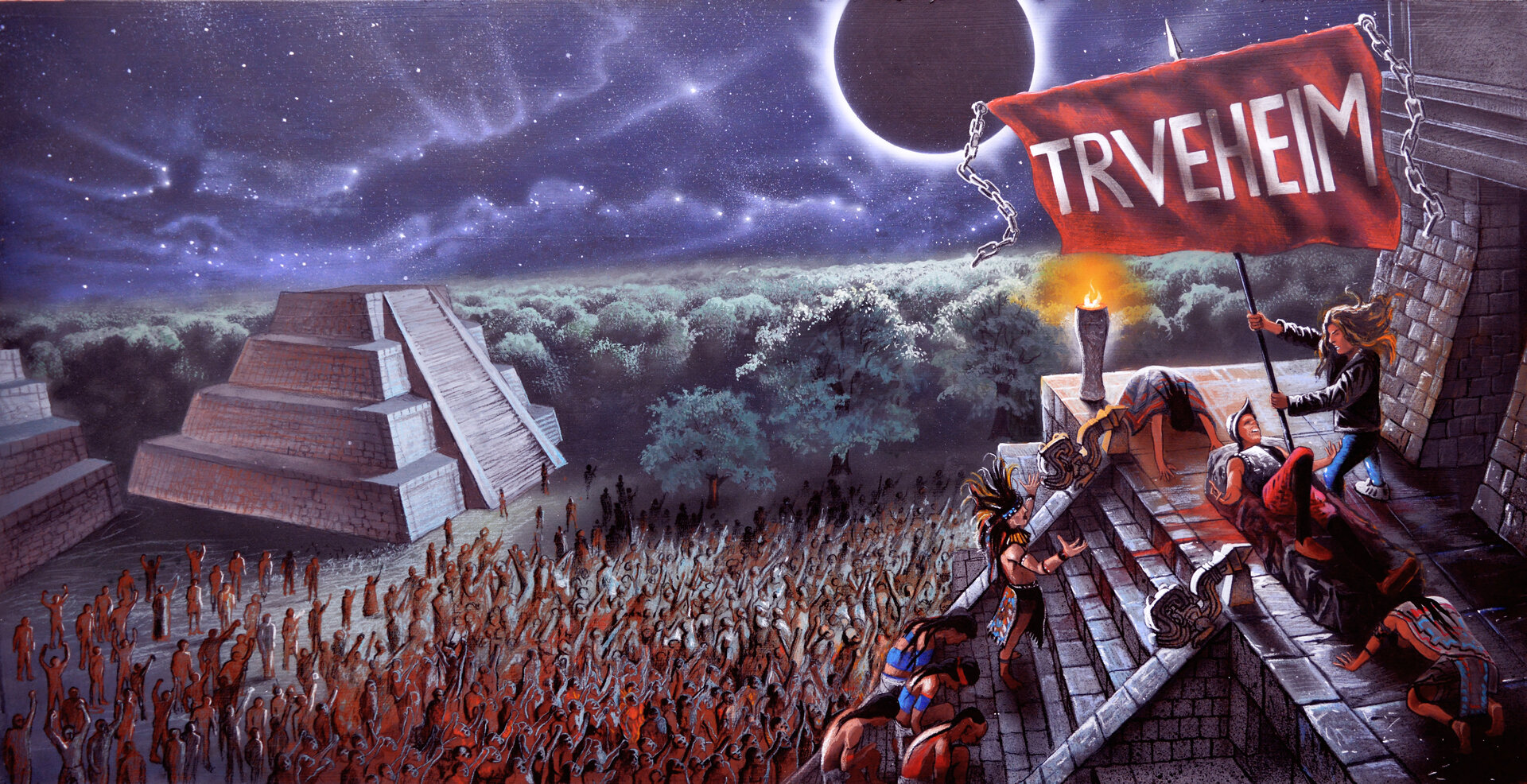 25. & 26. August 2023
Hallbergmoos - Munich
Trveheim Vol. 5 - 2022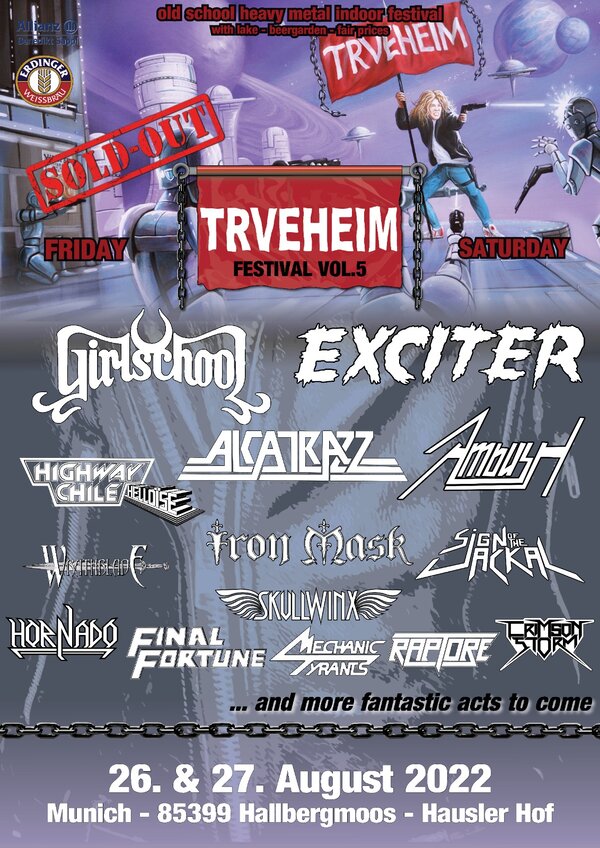 Dear Trveheimers,
it's been silent for some long time around the traditional Heavy Metal Fest by the lake but: WE WILL RETURN!
And like the past two years never happened we hope you do too 🔥
This is the line-up we could keep together from previous announcements. And of course there are many great acts to follow, which will be announced in the upcoming weeks.
We are desperately looking forward to August!
Until then, stay safe and keep the flame burning
the TRVEHEIM TEAM