26. & 27. August 2022
Hallbergmoos - Munich
Trveheim Vol. 5 - Postponed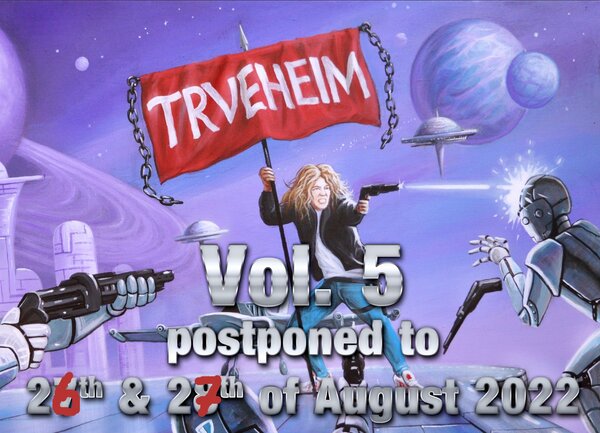 Dear Trveheimers,
unfortunately, we have to postpone our festival once more. We hoped the situation would get better but since this is not the case at the moment we are forced to take this step. The new date for Vol. 5 is August 26th & 27th. 2022! We really can't wait to welcome you once again, even if we have to wait some more
Tickets: Please keep your tickets safe until then, because in the case of loss they cannot be replaced. If you do not wish to attend next year´s festival, you may return your ticket. For a refund please contact shop@trveheim.com via e-mail. Private sale is also permitted, and even encouraged, under these circumstances as it would actually save us some work.
Line-Up: We will of course try to keep all those bands we already announced in the line-up. So far we have gotten a lot of positive responses. We will keep you updated.