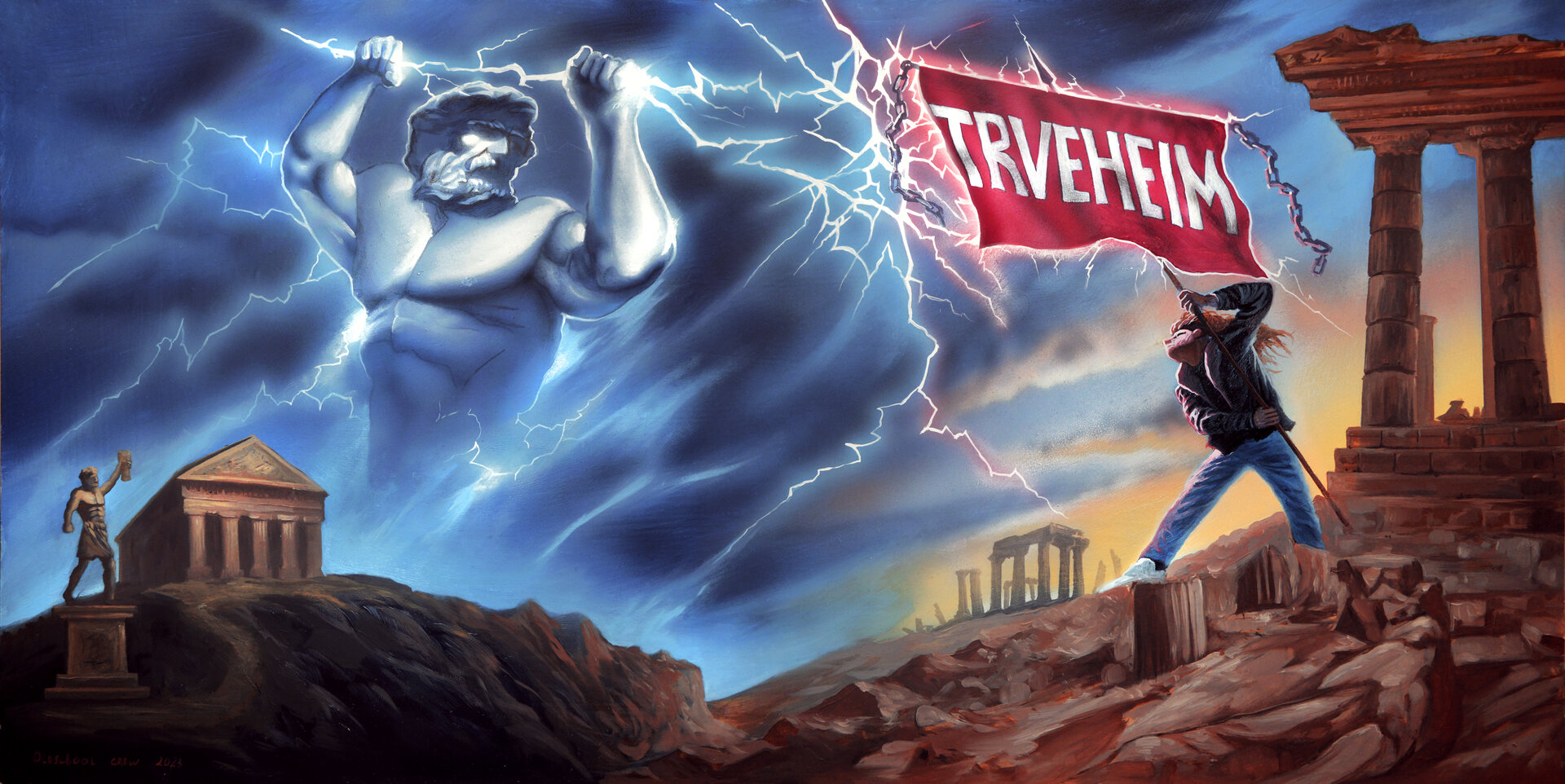 23. & 24. August 2024
Hallbergmoos - Munich
Our Menu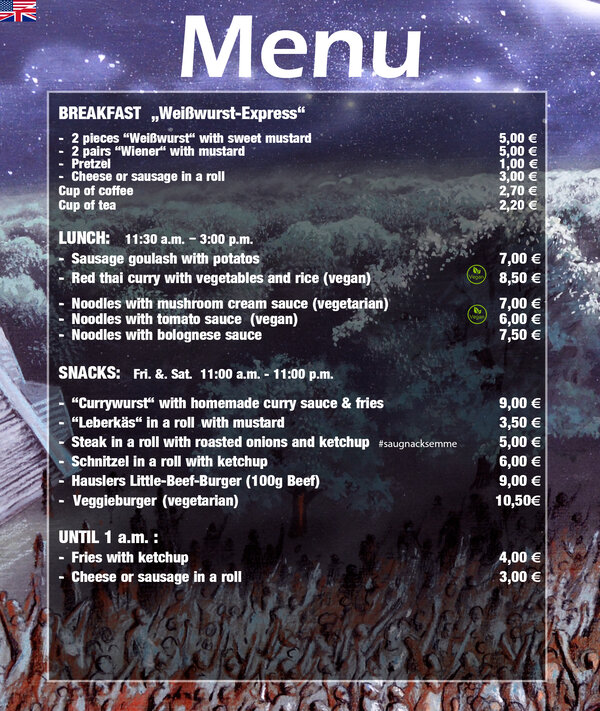 We're approaching the weekend of Trveheim Festival Vol. 6!
An exclusive diet on refreshments might work out... but better be safe and ensure you are at 100% of your strength & power for 2,5 days of Heavy Metal & Party!
To eliminate any concerns, the Hausler Hof has an effective selection of foods to offer - including our famous "Weißwurst-Traktor" in the mornings.
Fight back the hangover with an almighty weapon!